Academy on Air – Mobile Formats [Part 2]
// By Jason Deegan
This article is part two of a discussion surrounding mobile formats, the basis of the content is attributed to the live stream present by Google evangelist's Maya Geller and Mairead Butler. If you'd like to catch up on article one please do.
Diving back into mobile formats we're next discussing the extension feature to unlock location details pages. In the case of location-based advertising, your goal is quite common to generate footfall traffic to your establishment. The scenario we're examining is when localised search whereby a user is looking for a local business, service. Mairead made an excellent point in relation to mobile EU roaming charges being dropped, more frequent than every will tourists be querying the best hotels, activities, places to eat or shop. Ensuring your business is optimising its local presence is more important than ever. All this data is streamed from your Google Business account. Here's a direct link to get you started – Google My Business.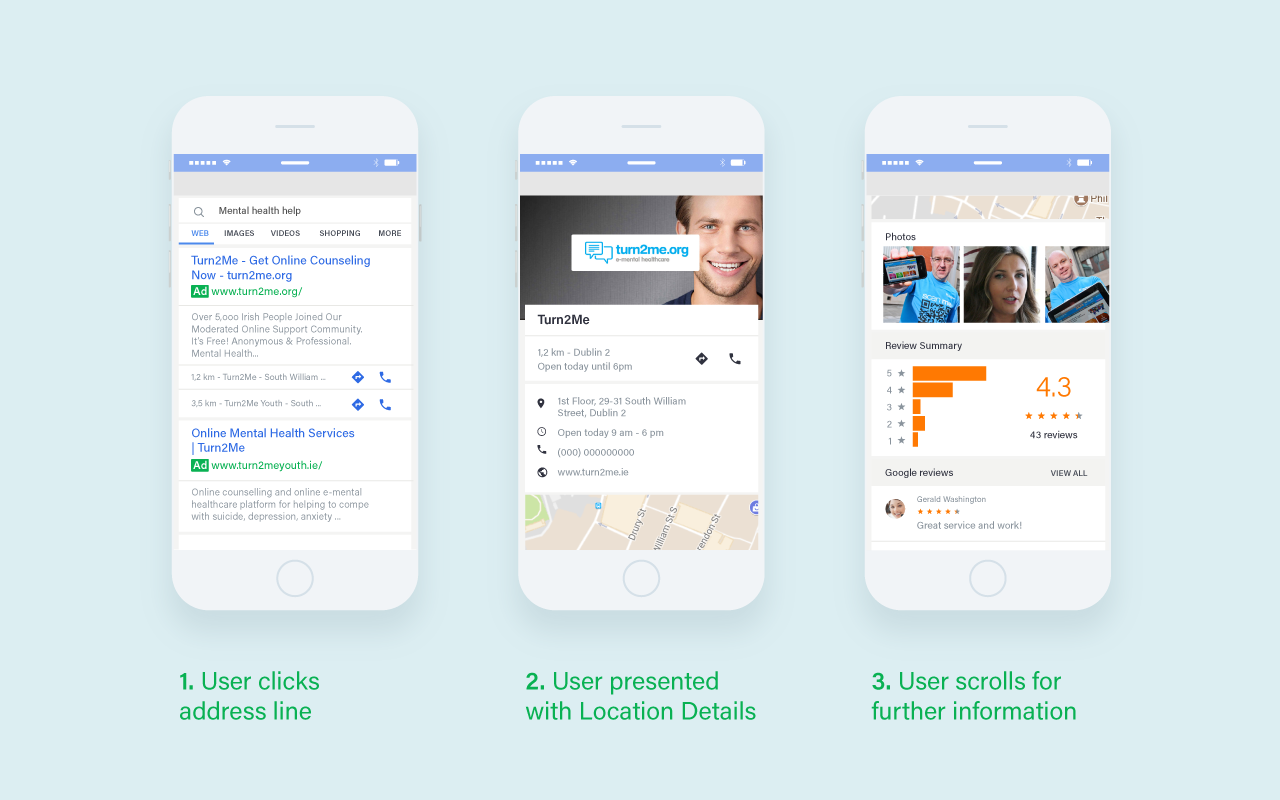 → 90% of searches produced are localised
Taking it one step further, Maya suggests aggressively using the tactic 'bid-by-distance' that allows you to prioritise customers near your stores.  Statistically it's often found users closer in proximity to your shop are more likely to convert to an actual customer. In addition to proximity targeting via your bid averts you can capture nearby shoppers with display location extensions. The main options include:
 Interstitial within Apps

 Banner on GDN (Desktop, Mobile Web and Apps)

 Square on Desktop and Mobile web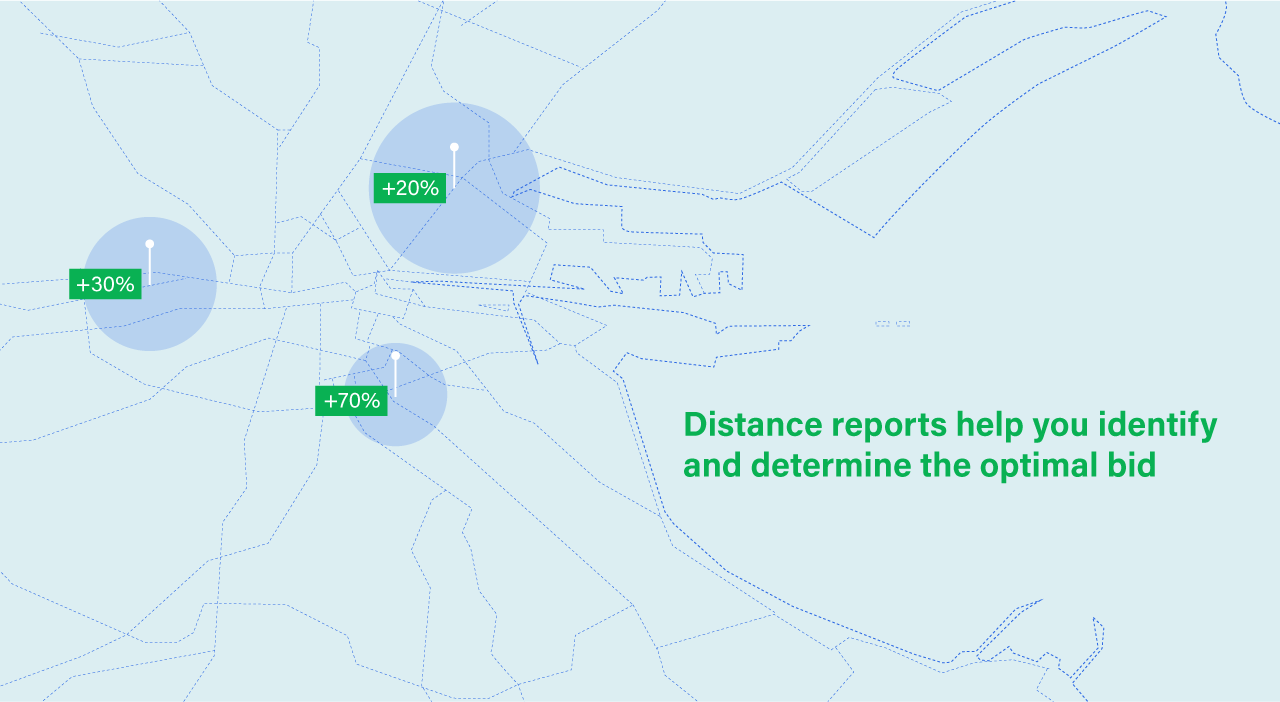 Price Extensions
Ad extension that shows prices of your products / services

Prominent format and high CTR uplift on the google results page

Deep links aid information discovery

Currently available on all devices and positions

Supported in 11 languages and 24 currencies
The focus is still on relevance and optimisation on CTR, showcasing your best selling product and associated "competitive" price with often result in a higher CTR, feature currently supported in 11 languages and 24 currencies.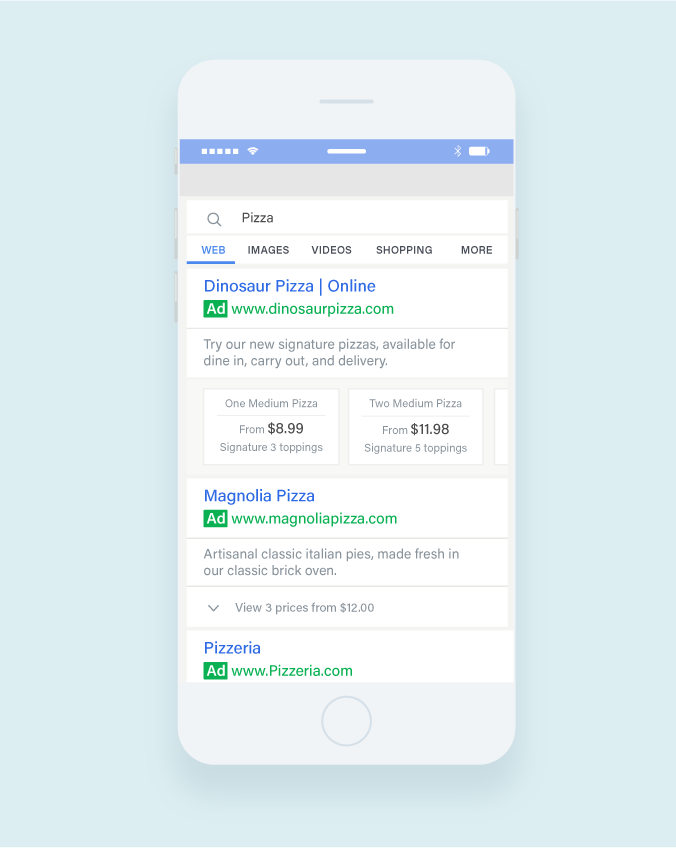 Promotion Extensions
Promotion extension allows you to highlight your latest offers to deal-seeking customer, When your deals are extra relevant to consumers at certain times of the year, lik during Black Friday. Ou can also make your offers even more prominent by choosing one of Google's special occasion labels to show in your promotion. With  +100 billion messages sent daily and within two years and estimated 162 billion calls coming from mobile search it's undeniably a marketing stream that cannot be left out of focus.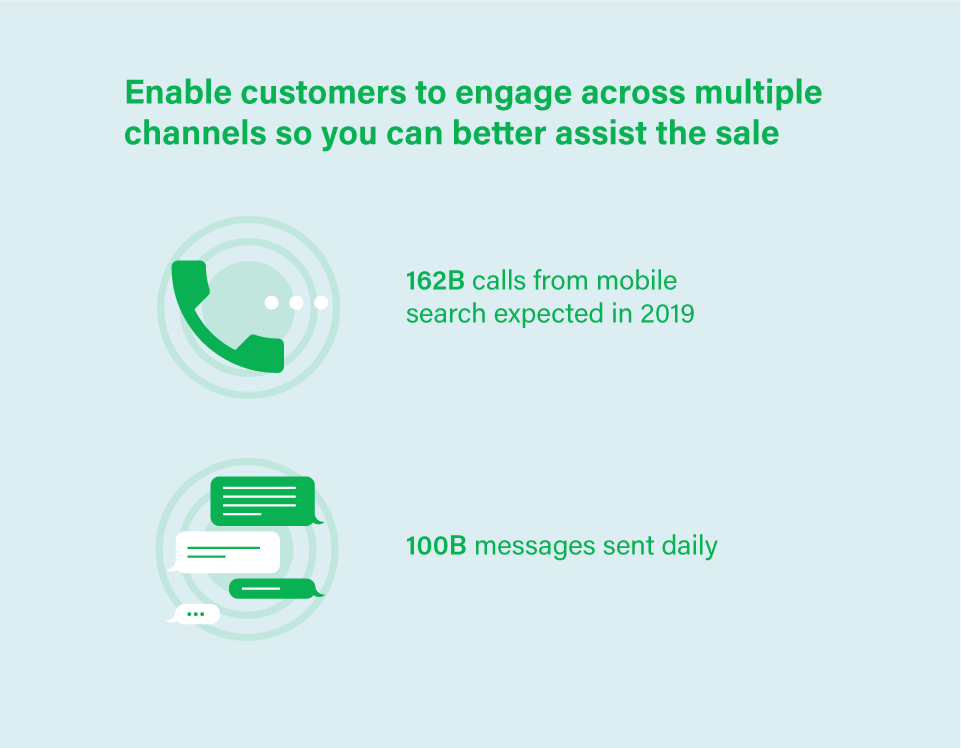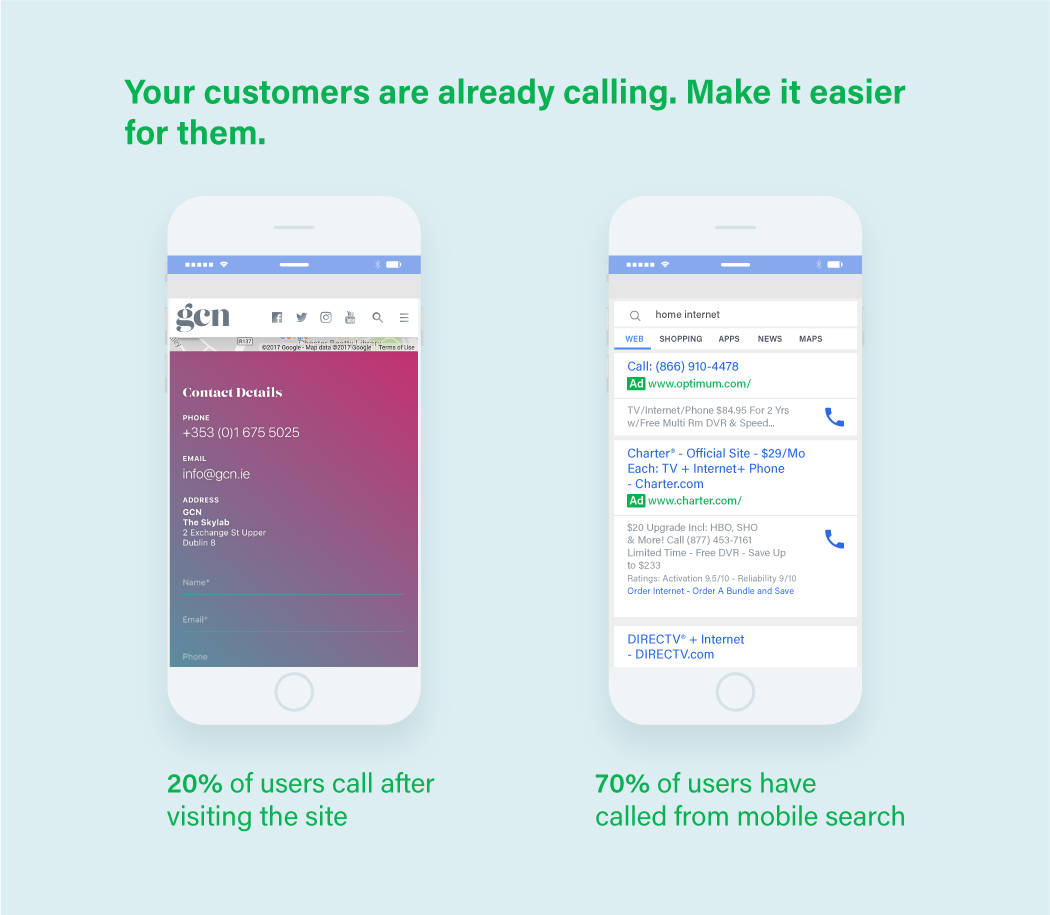 Formats designed to drive action
Call-only is great for:
Advertisers with a poor mobile site

No eCommerce option on site

Low consideration purchases

Phone-required sales
Call extension are great for:
Advertisers who want to give users a choice

Purchases where people want to look at info on your site first etc.
→ Your are charged the same CPC for a call click through. This may be a far more beneficial for certain consumers and verticles.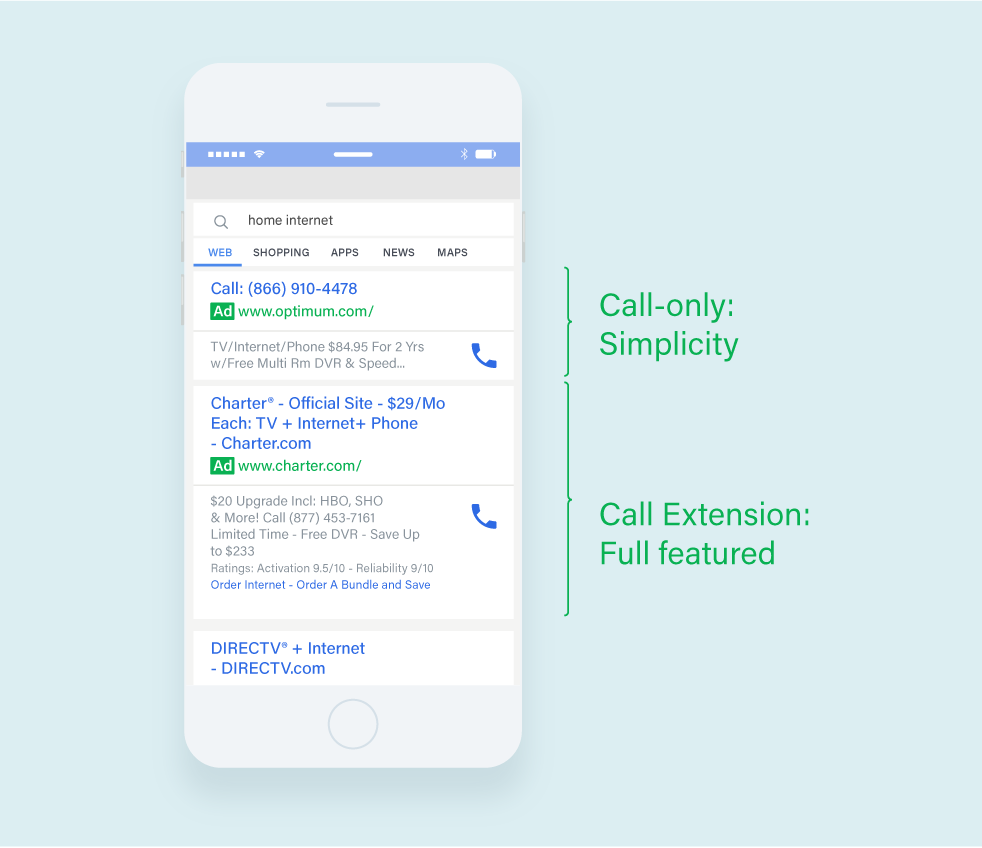 Introduction of Call Bid Adjustments
Increase calls without the risk of paying too much for a standard click
Scale – Drive more calls to your business by showing the phone button more often in your ads.
Efficiency – Only pay more for call clicks, not standard clicks
Control – Manage to the call impression share you want with the new interaction coverage metric
Are you looking to get more calls to your business than clicks? Within Google adwords there is a way to ensure you can do just that, and get the type of engagement your business needs.
For example, you can add a 'bid adjustment' or additional value to getting users to click the call button, what does this mean? Well if a standard click on your site is worth 0.10 cent but calls are more relevant because you've identified they drive a higher degree of conversions, why not add a bid adjustment that means you can bid higher for users who will call.
A bid adjustment of +400%, would mean that while you still pay 0.10 cent for your clicks, you can bid up to 0.50 cents for users who will call.
The bid adjustment can go as high as +900% allowing your 0.10 cent cost per click, to go as high as 1.00 euro for a call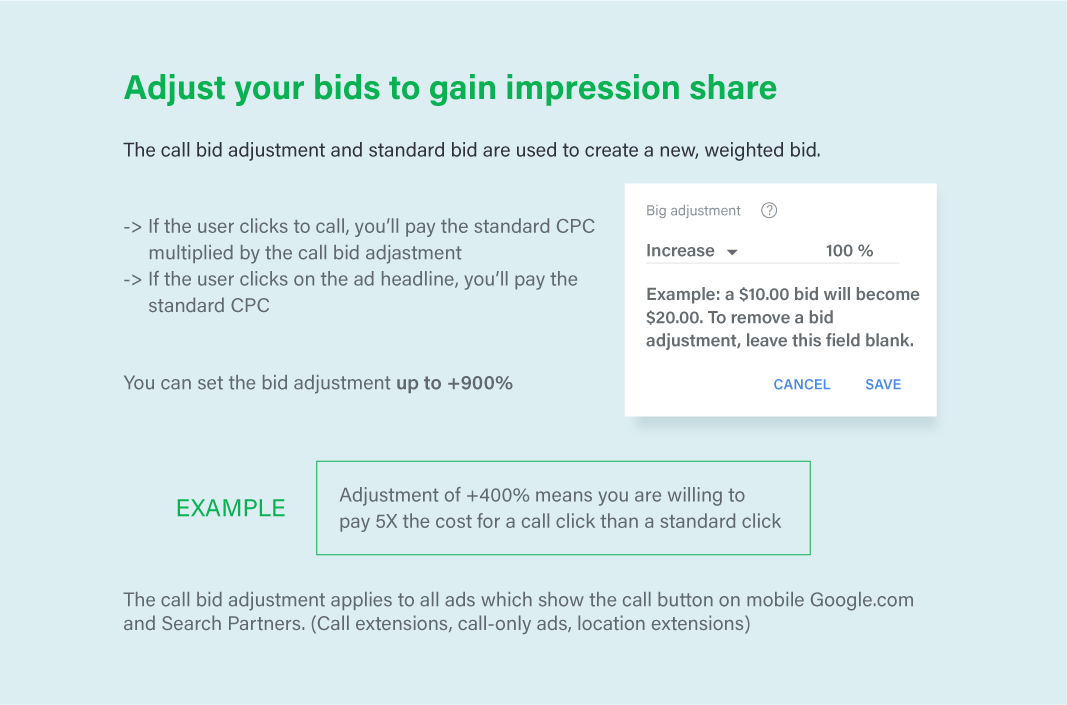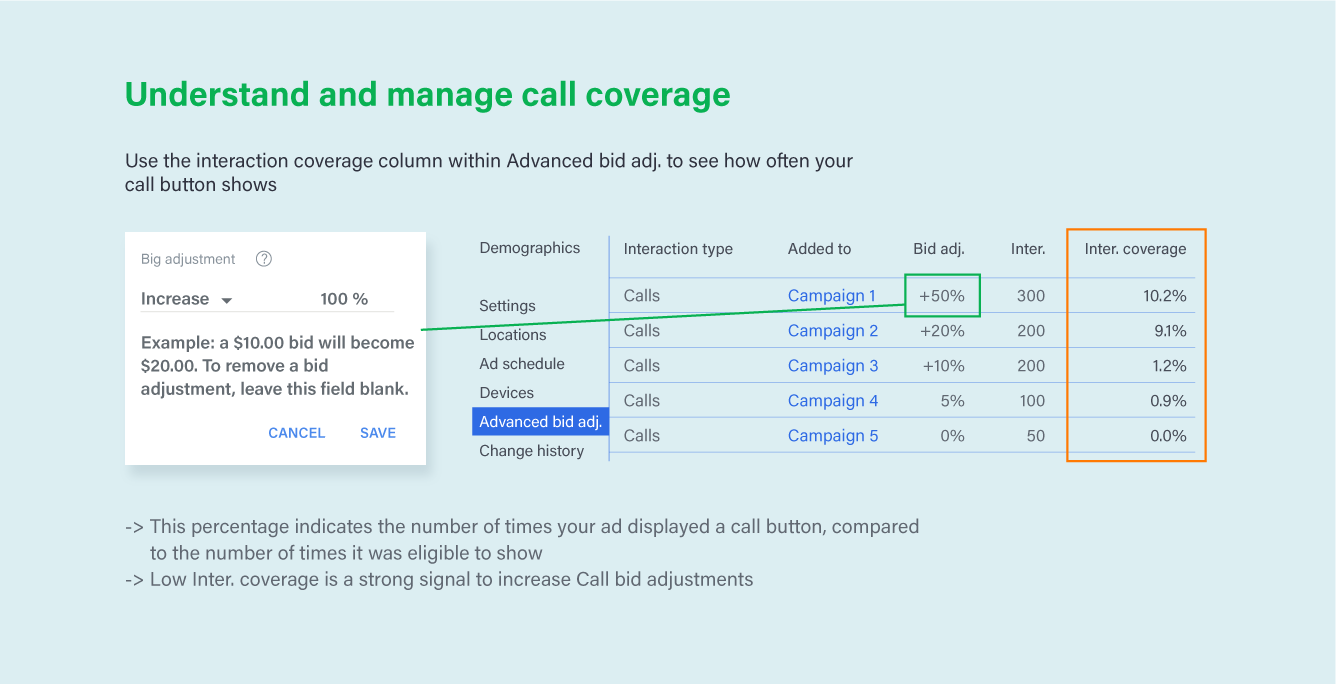 When optimising your ads for call bid adjustments, it's important to understand how often your "call" button is appearing, when you are seeking to find this information you can check the 'interaction coverage' column – this shows you what percentage of times your call button appeared as a percentage of the total it could have shown.
A Low interaction coverage indicate that your call button is not showing, adding a bid adjustment for call will help improve the percentage of users who see your call button and increase the likelihood of users picking up the phone and giving you a call!
How to Capture Mobile Traffic
Levers to drive online marketing performance
Opt-in all campaigns to mobile, essentially making sure all your adverts target mobile devices.

Automate with Smart Bidding, which is the allowance of Google's AI to automate the most suitable traffic for you via Bid Adjustments.

Review and up cap budgets running up to Christmas or high-seasonal times for your product to ensure peak sales are not lost.
What are device bid adjustments?.
With device bid adjustments advertisers can more precisely optimize bids for each device while still leveraging the core benefit of consolidated – efficient optimization of keywords, ads, extensions within a single campaign that targets all devices.
Q&A
Q. Should I develop a mobile site and a desktop site over a responsive version?.
A. The answer was mixed, however, often a single responsive version is optimal as it reduces costs and the need for two independent code launches. However in rare cases pending the client verticle, it can be more beneficial to design two different sites where to content on mobile should be dramatically different to that of the desktop.
Q. How relevant are bid adjustments to my business?
A. This depends very much on your business model, do you sell a product that is limited to for example a particular geographic area? If you are a cafe or a plumber bid adjustments can be highly relevant to your business model, and along with including other components of a digital marketing campaign you can really hone in on your target, but they are not a panacea they require attention and understanding of your customers.
Q. What is the benefit of targeting calls as opposed to directing them to landing pages that contain my information?
A. While you will always need to make sure your landing page is serving relevant content, there are many users who may have a custom query or want to speak through a concern and                targeting users through calls allows you to speak directly with them and help them address the problem or concern they may be facing