Viralbamboo introduces Drift Messaging
// By Dillon Kavanagh
Drift offers online businesses effective communication solutions such as Live Chat, In-app Messaging, Email Announcements and Drift Profiles. Their features are easy to set up, user-friendly and integrate well with popular existing tools that your business may already be using.
Is Live Chat for you?
You may think that it is only suited for large businesses or eCommerce sites but live chat is becoming more common among all business types and sizes whether transactional or informational based queries. It is for the simple reason that it is the most convenient solution for customers. Browsing habits of online consumers means that they are constantly multi-tasking. Speaking live to a real person while on the site allows them to do this. If they are forced to fill out a form or move away from the site, this will disturb their browsing session and could cause the customer to move away completely. An online chat system allows customers to ask a question, keep the website open, continue browsing other sites at the same time all while the chat function keeps working in the background. There is no sign in requirement for the customer.
If you have an eCommerce business, the general trend is that live chat improves sales numbers. Like for any type of website, it is a matter of convenience but this is especially true for digital consumers. They want digital support. Check out this study posted on Drift.com. In a nutshell, 83% customers required some type of live support. 44% of which said this was the website's most important feature. It is especially important during the sale to checkout stages. If, at any point, the customer is confused, a live chat support can walk them through the process and, more importantly, keep the sale going.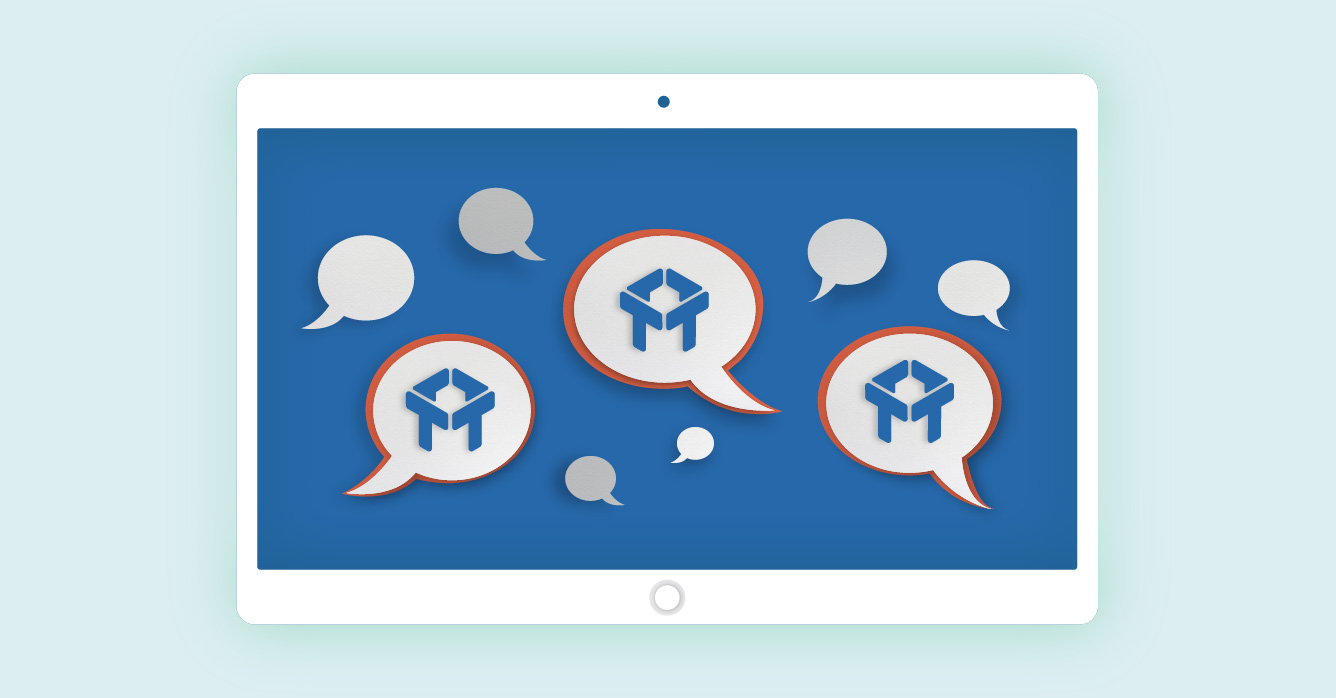 Look at your Competition!
If you are still unsure of whether this feature is for you, ask yourself "what are my competitors doing?" and  "What are the industry leaders doing?"
If you are still not convinced, take a look at this study from an Aberdeen Group Report which details the real savings and benefits of this function at Comm100.com/.
What is In-app Messaging?
This feature works if your online business is app based. It works inside your product to reach your customers at the right time by way of slider messages, full-page takeovers, targeting, and custom triggers. It has many different uses from notifying customers of product launches to in-app surveys, replacing the need for email notifications.
Make emailing more effective
Recognising the fact that email is still a necessity for many businesses, there are ways Drift can help to make them work for you. Drift combine emailing with other features to give them more context and for customers to feel they're receiving something personalised. For example, if you run a live chat service, email can be a useful tool to follow up on customer queries that have not been fully resolved. It can also be used to follow up on service experience. Drift automatic emails can be set up and they offer various ways to address customers whether it's to renew a subscription or to simply check in if they haven't visited for a specified period of time.
Other features
Drift Profiles act like digital business cards. The way it works is that each profile you create has a unique Drift URL which can be incorporated into your email signature or on your website. It allows customers to message you directly. It lets them know if you're are online or away and learn a little more about you through your profile information.
Driftbot works like the live chat service but acts as an intermediary to put the customer in contact with the right department. For example, a sales query will be sent to the sales team, technical queries can be sent to the support team, etc. Chatbot asks the user who they would like to talk to as soon as they enter the chat and then auto-assigns the customer to the relevant team.
Popular Integrations:
Slack
Zapier
Segment
WordPress
Zendesk
Helpscout
Helpjuice
Helpdocs
Hubspot
Drip
FullStory
Shopify
Sendgrid
Our Experience
Viralbamboo have integrated the live chat system into our website. As soon as you open any page, you will see the green chat box in the bottom right hand corner of your screen. Simply click and the name and image of our dedicated team member appears with a message field ready to answer any questions you may have.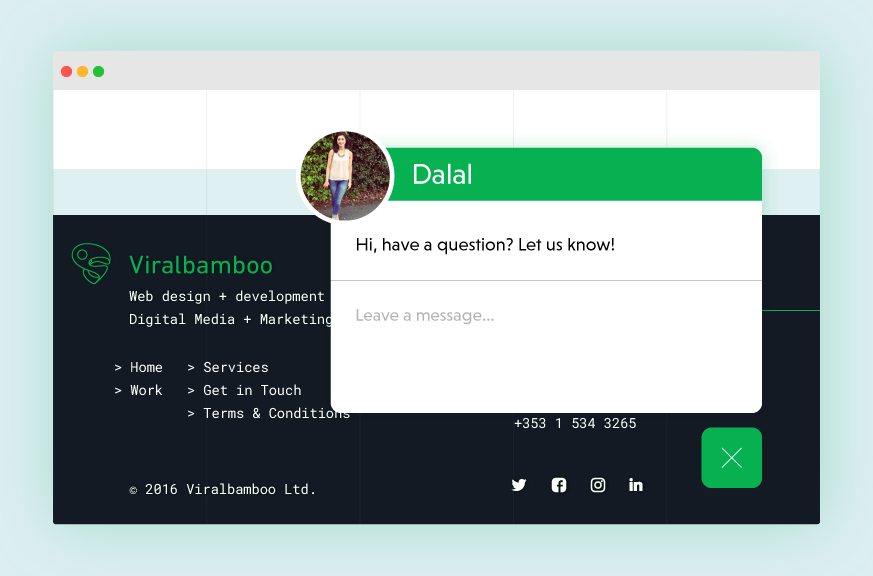 It's early days but so far it has proven extremely successful. We are responding to and resolving queries in minutes and gaining valuable insight into our customers overall user experience.