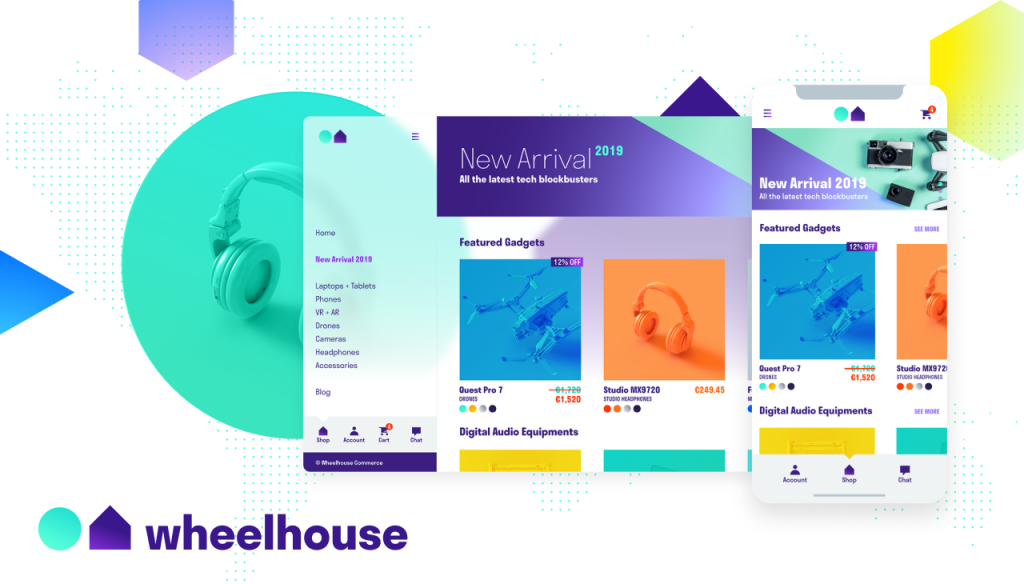 The eCommerce building blocks for your next digital storefront.
Wheelhouse is an industry-inspired e-Commerce solution that focuses on business to consumer (B2C) and business to business (B2B) enterprises. The platform is designed for diversification and ease of use, capable of handling a multitude of payment gateways. Each client is assigned their own developer to assist in the curation and delivery of your logistical and technical requirements.
Wheelhouse is an API centric commerce ecosystem which is quickly expanding its service offerings worldwide. Wheelhouse favours the bespoke solution over the 1-for-all model of most eCommerce solutions.
Currently in beta-phase, Wheelhouse aims to offer in late 2019 integration to Amazon enabling inventory and sales management control through one centralised dashboard.