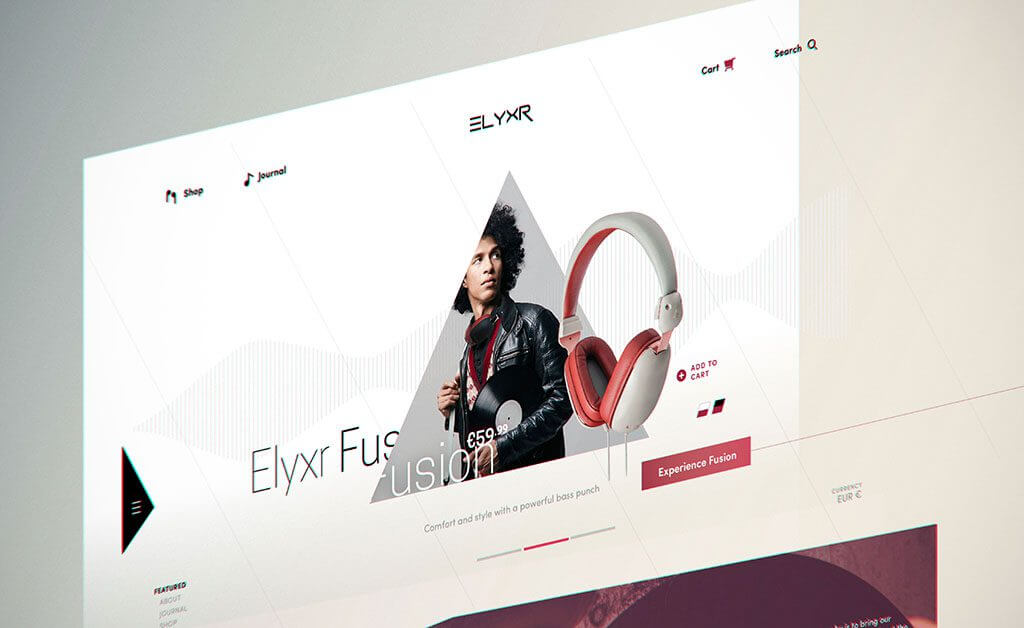 With free reign over the design direction, we designed the new site for Elyxr with a focus on the brand, engaging interaction and conversion into sales. The above-the-fold section on the homepage is a beautiful display of their latest and most popular products, encased in a triangular carousel that was based on the triangular shape in Elyxr's logo – the strongest visual element in the brand. With the implementation of advanced web technologies, we were able to achieve a special and impressive introduction of the products – on the homepage, clicking on the call-to-action button will animate the triangle into a full page banner and takes the user into the product page where they can view the product details. The brand, the products, and the website are thus fully unified under one single improved visual system for greater brand recognition and therefore improves brand loyalty.
This new structure was based on the idea of an actual physical space – rather than a traditional 'page' analogy the web has been using for decades since its birth. With the advance of web technology, device capacity and Virtual & Augmented Reality, people are quickly moving away from the mindset of a static 'printed' page towards a new, spatial perception of the web and digital interface as a dynamic 'environment' that one can physically be 'inside' of. We freed the product images from a standard image container, letting the products to be able to 'float' in the digital space. Other analogies and design features such as a subtle, breathing sound wave design as a backdrop, atmospherical video backgrounds and parallax scrolling effect also contributed to the construction of such a digital world that the user can 'walk' into.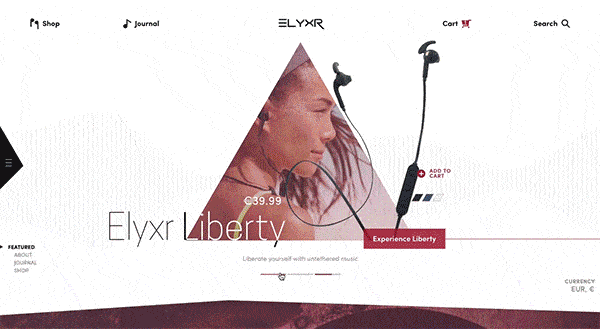 Professional photographs for the products was thus required for an open structure like this. To achieve this, we co-operated with photographer Brendan Ryan and created a set of beautiful imagery for the new site.
In the end, we not only delivered on all client requirements but exceeded their expectations. We pushed our user experience and front end design to a new level that has helped us to grow as designers and setting a new standard for our own future projects as well as in the industry in Ireland.