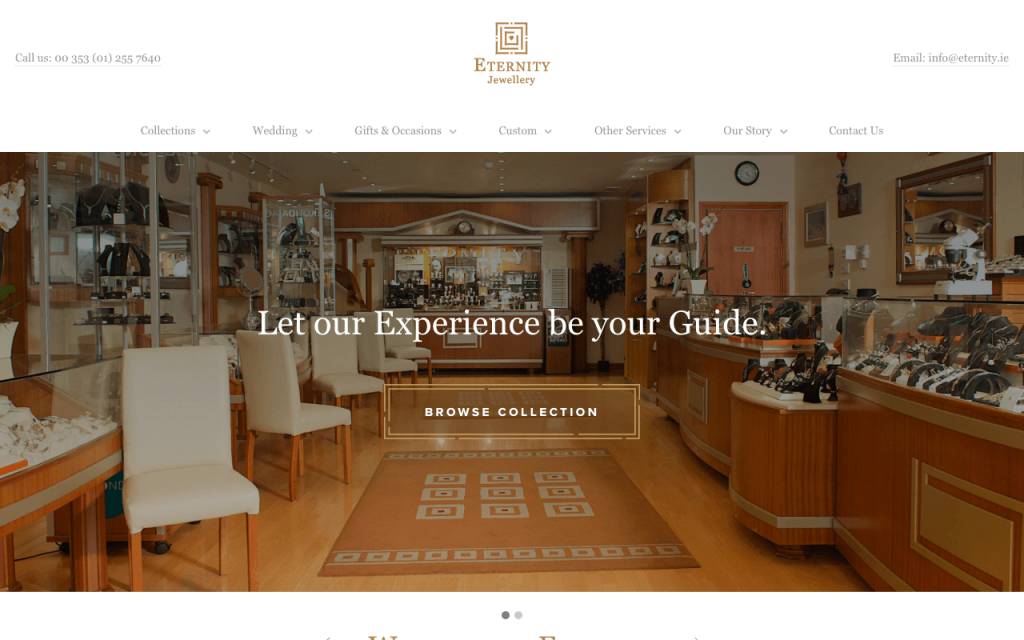 An integrated user-friendly experience.
We started by creating a user-friendly site structure. We thought carefully about how online consumers browse and how to cater to various demographics. Eternity is a brochure website so it had had to be easy to navigate and fun to browse. Whether you're a newly engaged couple making a big purchase or looking for a gift on a budget, you should find what you are looking for in one click.

Calls to action were important on the homepage as these are a quick way to get the attention of key demographics. Text, imagery, and icons have been utilized to engage users and support a clear message. There is a real emphasis on Weddings, Gifts, and Custom Build as these are the main factors that attract their customers – particularly their custom build service which makes them stand out from other jewellers.
Visual Design
We created simple visual details to tie the whole website aesthetic together. From the logo to the custom icons, we have thought about the user experience at every step. The imagery of the store itself has been used throughout the site to make visitors instantly feel welcome. We sought to ensure that throughout the newly designed website that we carried through the clients branding to give a custom experience.