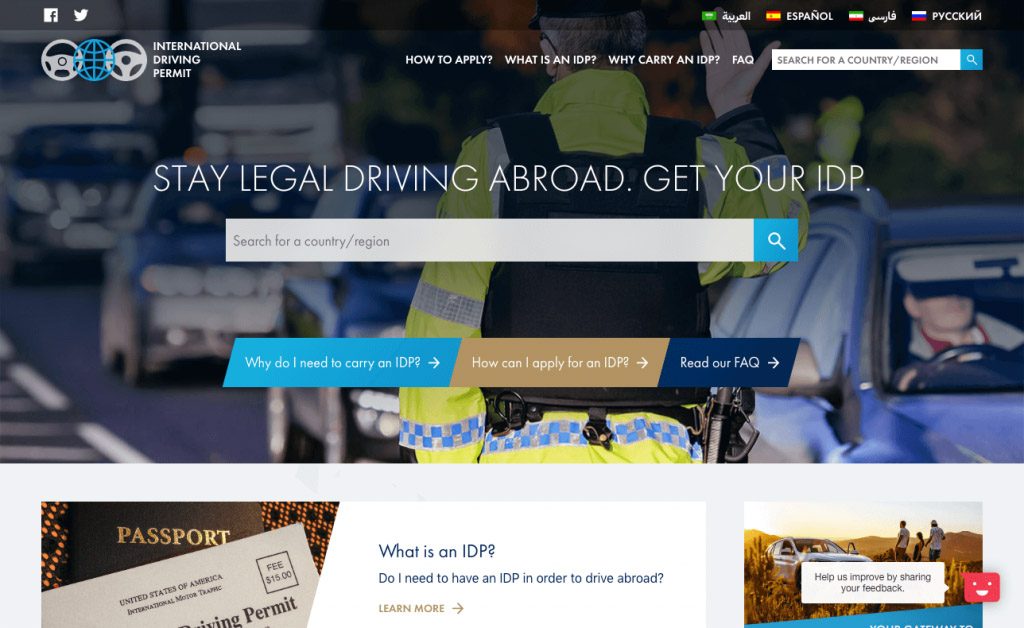 Last year, Viralbamboo successfully launched the FIA's first ever AdWords campaign promoting its website http://internationaldrivingpermit.org. As suggested in the domain name, the bilingual (Arabic/English) website acts as an information hub and a global directory for all things related to the International Driving Permit (IDP), an international travel document regulated by the United Nations that allows its holder to drive in a foreign country.
The website was established in order to direct users to IDP issuing clubs in their country of residence. However, it became evident that promotional work needed to be done. Viralbamboo was tasked with creating a campaign promoting the FIA's website to those actively seeking information about IDPs.
The campaign was a resounding success. It attracted thousands of relevant searches to the website. It was so successful, in fact, it saw Click Through Rates in the double digits and bounce rates as low as 2%. Both said metrics reaffirmed the need for such a website. However, upon a closer inspection of website analytics, it emerged that users were often failing to progress through the conversion funnel. Why? As it turns out, most visitors (over 60%) visited the website with a mobile device, and the interactive map that was featured on the website at the time, was not mobile optimised.
Viralbamboo reported the findings in a comprehensive report and proposed a UX redesign that complies with mobile usability. The proposal was accepted, and our brilliant designers produced a new design that is easy to use, features clear calls to action, complies with FIA's branding standards, and most importantly, is mobile optimised on all screen sizes.
After the results of the first campaign cycle were evaluated, Viralbamboo was signed on for another year of IDP digital marketing. Viralbamboo now aids the FIA/AIT in all matters to do with International Driving Permit site tasks, which include in-depth competitor analysis reports, creative design for season-oriented digital campaigns and consumer digital behaviour reports.