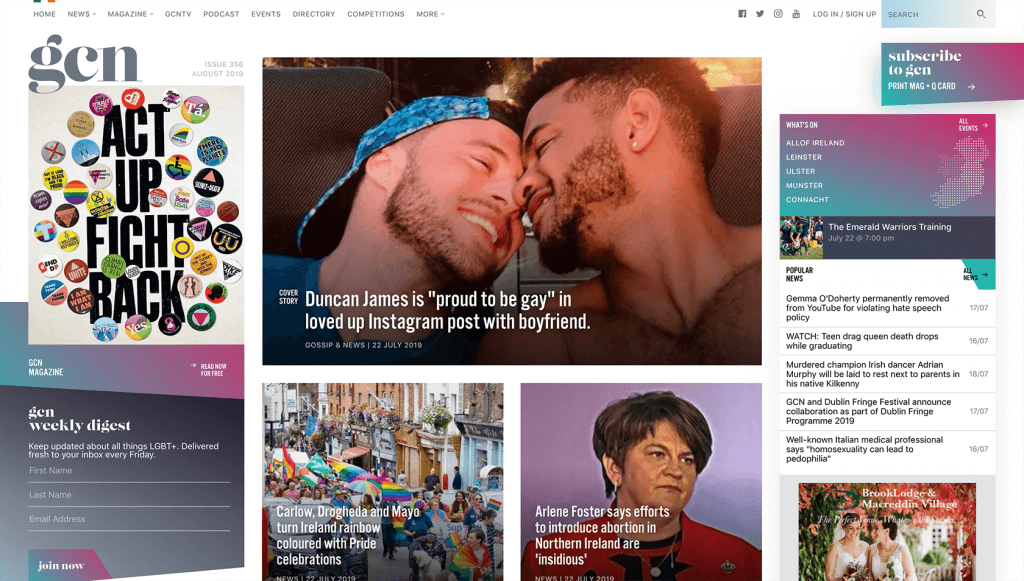 As part of GCN's 30-year redesign, their previous website theoutmost.com was to be renamed under the unified name 'GCN'(Gay Community News). We took design inspirations from their new brand identity and magazine design and adapted it for the much, much more dynamic and 'unpredictable' digital environment.
Design
The goal for the new website is to provide an open, engaging and dynamic platform that incorporates GCN's print and digital magazine, a news blog for all things LGBT from news to entertainment, and serve as a central hub for LGBT events, services, and listings across Ireland. The solution of the challenge is partially reflected in the design of the home page, featuring the magazine on the left column, with an ingenious placement of the new GCN logo that serves as both the logo on the magazine cover and the home button for the website. The central column shows off the featured article pieces with beautiful editorial images and clean typography. On the right-hand side, an interactive map of Ireland against a bright gradient is designed to take visitors to the events and listings section. All those components are dynamically positioned on the website and great effort has been put in to make sure that the UI stays attractive and easy to use across different devices, from mobile to desktop.

The new website is greatly de-cluttered with a much more refined and contemporary aesthetic. On the article page, we have also go into the minute details in typography and image transition effects for a pleasant reading experience.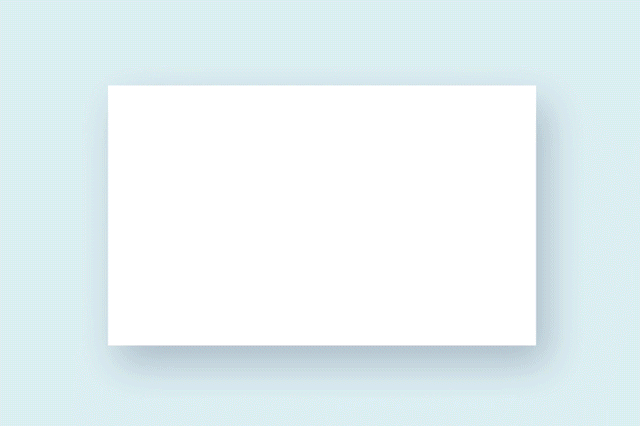 Customisation
A full theming functionality was also baked it into the new site, enabling the site to change its look on special occasions or adapt to the corresponding design of the specific article in the printed magazine.