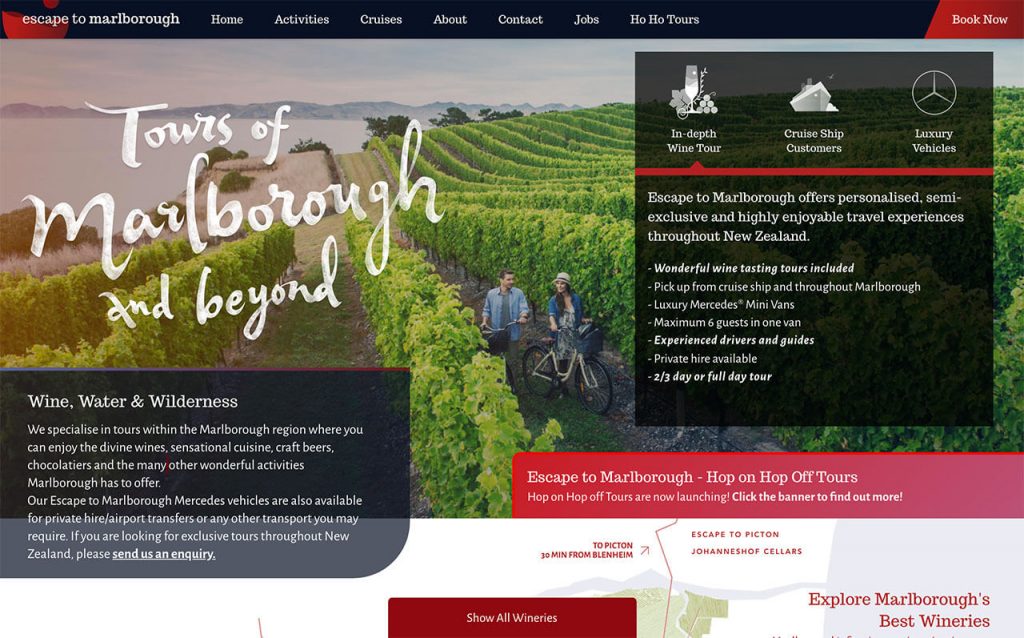 Brand Identity
Escape to Marlborough needed a new sophisticated brand and logo design that reflect both their luxury service, as well as the intrinsic and captivating beauty of the region. The logo we designed symbolizes everything that makes our client unique. The curves framing the upper surface of the logo resemble the marvelous rolling hills of Marlborough, while the isolated sphere resembles the Marlborough sun that caresses the landscape. Finally, the intensity of the crimson red colour and the outer edges of the logo hint at opulent wines for which the Marlborough region is famed.
Interactive Site Design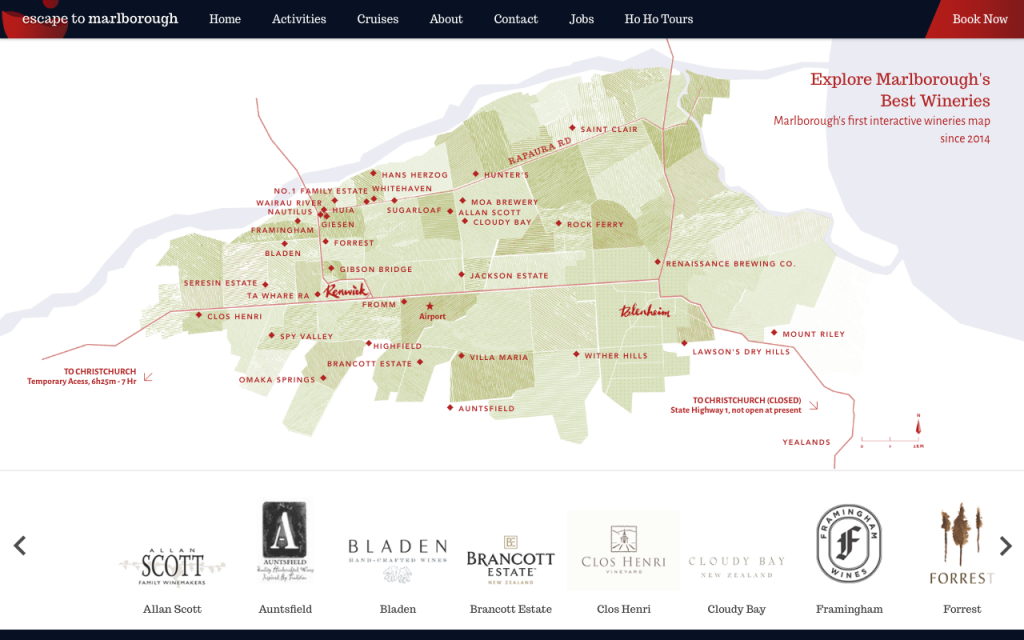 When it comes to custom website development, we make every effort to ensure optimum user experience by generating positive emotions through product interaction. The user experience goal we envisaged for this website was for the user to feel immersed in care free, holiday bliss; to be completely engulfed by the tranquil, gorgeous scenery and make them yearn for a vacation beyond the screen.