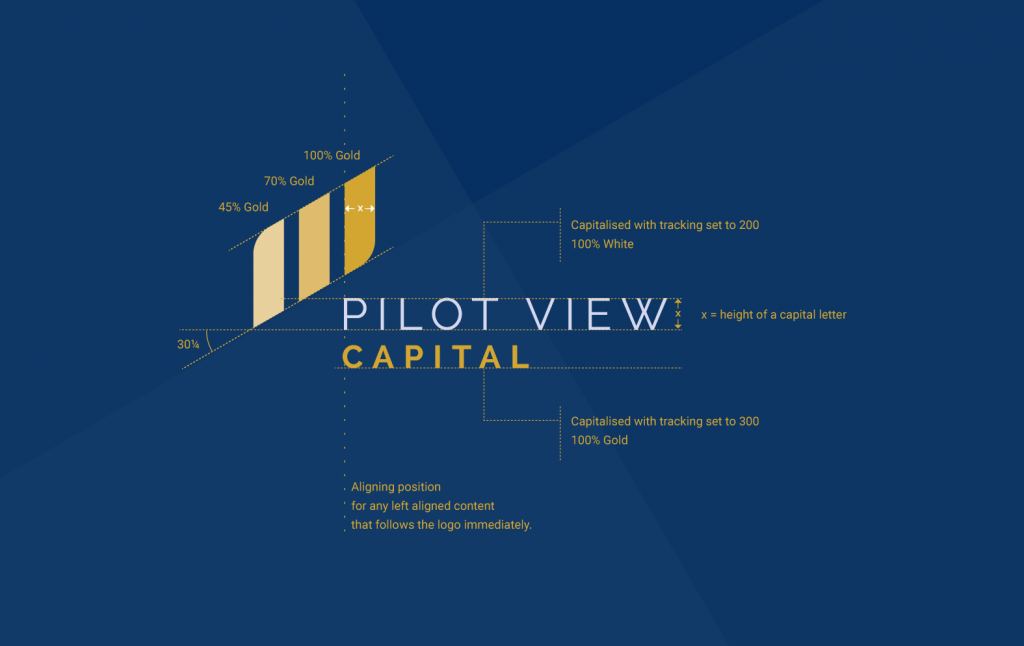 Resembling a shoulder badge, the logo symbolises the experience, professional expertise and great reputation of Pilot View Capital. As Pilot View Capital's brand to the world, it is the first choice for presenting all of the services and products.
Inspired by the shoulder badge of a pilot, the 30º angled background shape is designed to be an abstract form of the shoulder badge. A set of peripheral designs are prepared around the logo, such as logo variations, stationery designs, report templates, PowerPoint templates, icon sets and more.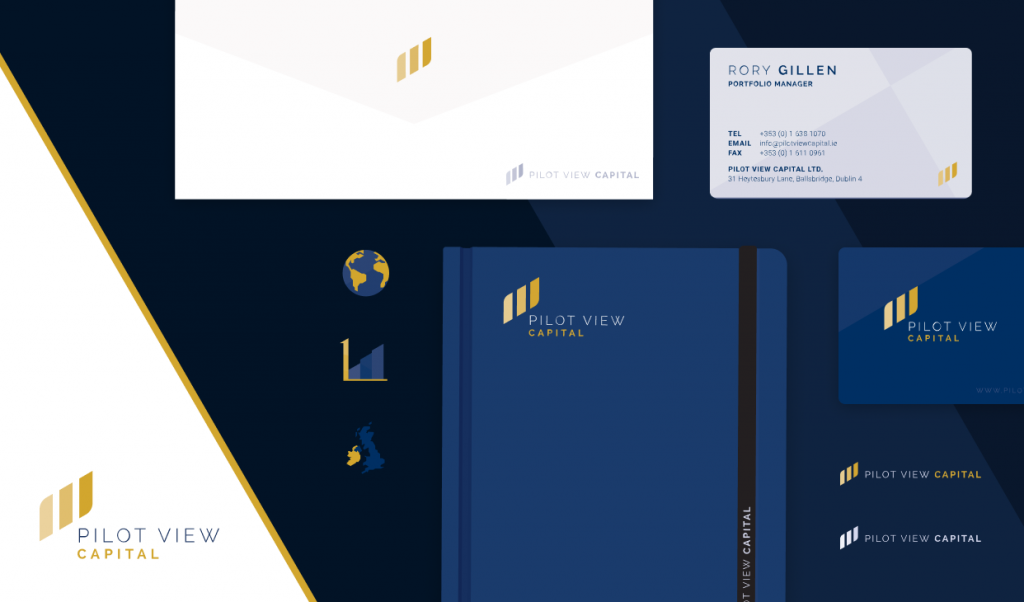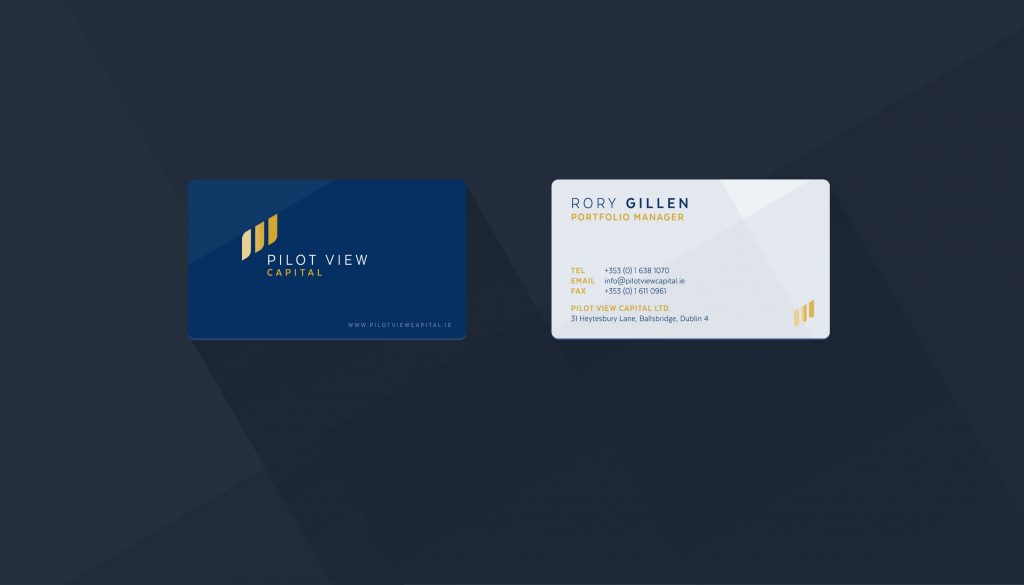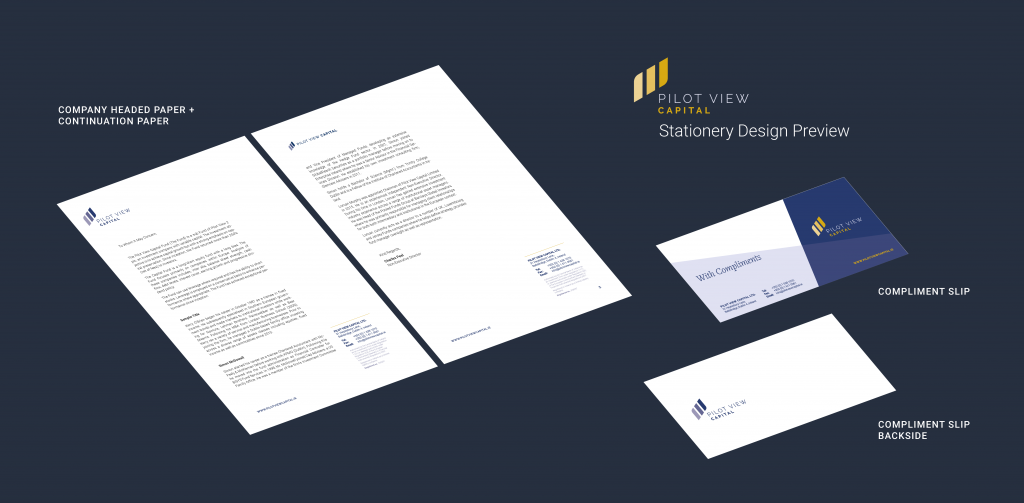 Folder Design
We designed a custom a4 folder as a component of stationery for Pilot View Capital. The image spans the width of the front and back cover to give a continuous flow and modern appeal. The final folder cut was specifically arranged to contain a business card.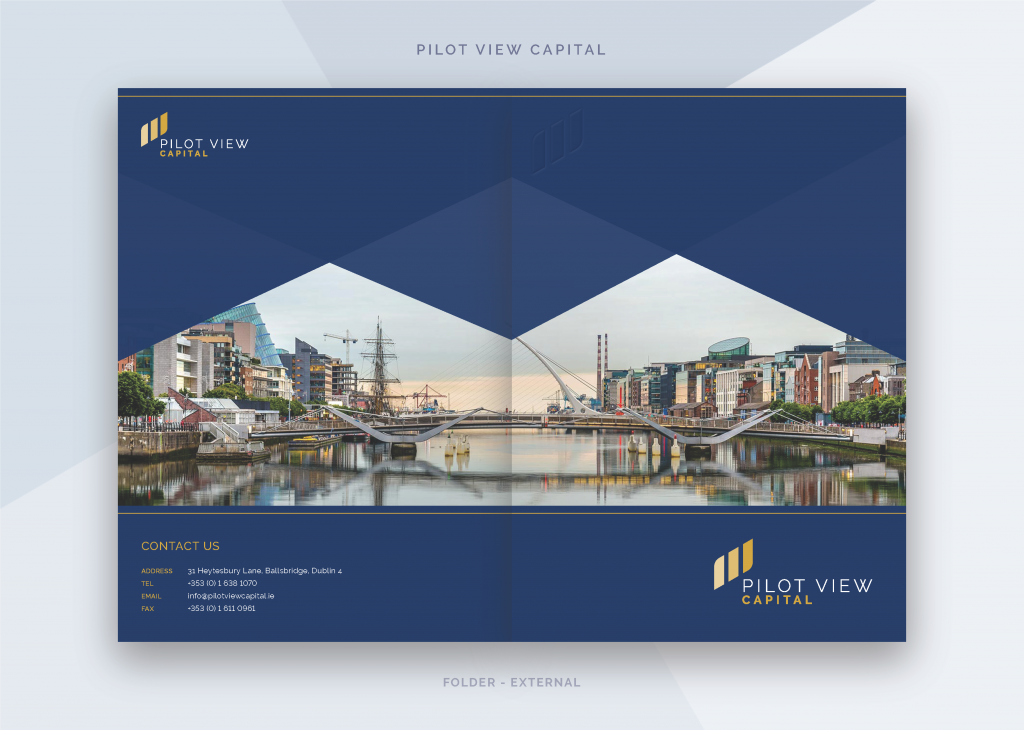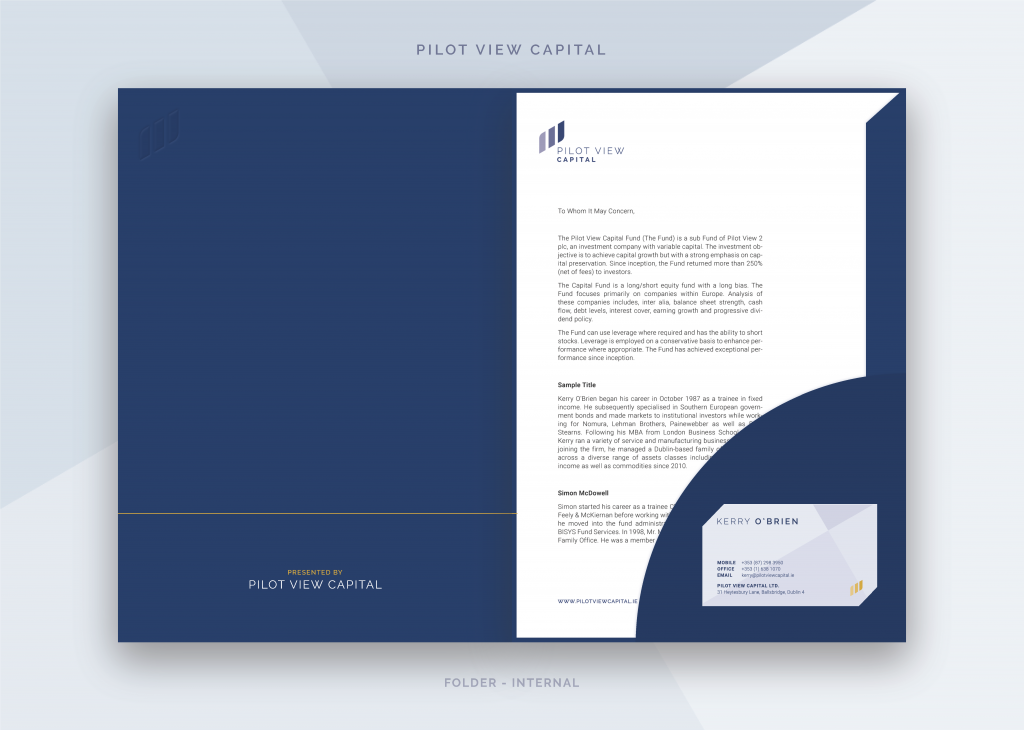 Web Design