Facebook Audience Network helps developers and publishers monetise their websites and mobile apps through access to over 4 million global Facebook advertisers.
The integrable solution harnesses its extensive user data resources to allow publishers to target audiences more effectively and cost efficiently. The French perfume agency Lancome saw a 6.4x lower CPV on Audience Network vs. Facebook when targeting an audience of 25-35-year-old women through a highly effective celebrity endorsed video, the product New Lancôme Energie De Vie. Additionally, the video streamed with subtitles across multilingual users which allowed the video to make sense without sound.
The platform simply provides better ads and better formats than many of its competitors, featuring real-time optimisation capabilities; Facebook Audience Network supports engaging content and cross compatible formats. Based on the tremendous ability Facebook has to retarget it's customer demographic outside of Facebook it makes sense for medium and large companies to join in. Spotify, the music, podcast, and video streaming service was willing to make the leap from traditional In-Facebook advertising to the Audience Network and expanded their reach by 20% as a result.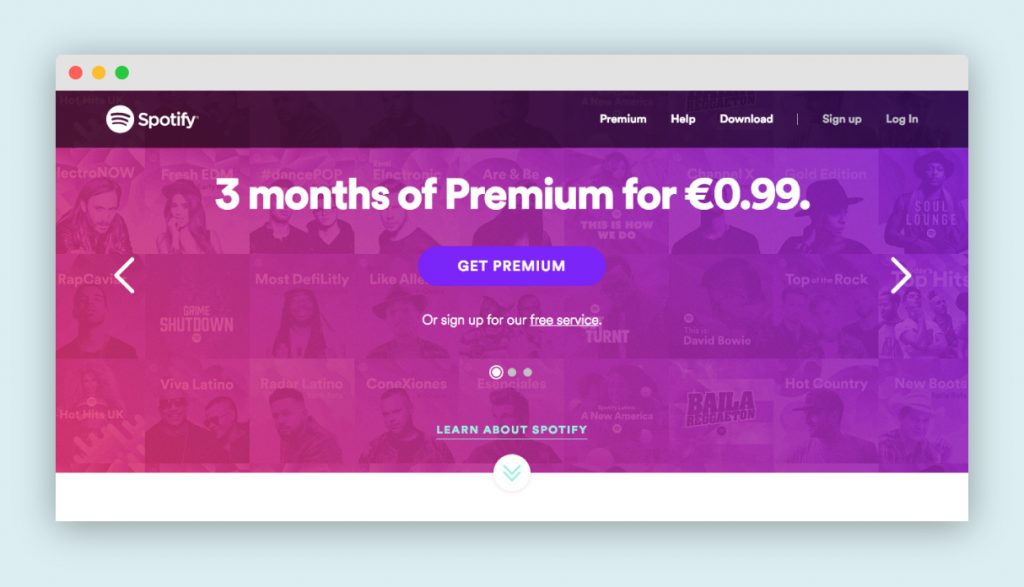 3X
increase in app installs over previous campaigns
40%
increase in click-through rate over previous campaigns
4.6 million
people reached
Deliver Ads in Facebook Audience Network
The facilities Facebook provides are second to none, digital marketers can create an ad with the Ads Create Tool, in Power Editor, or via the API and set their objectives with ease. Objectives include: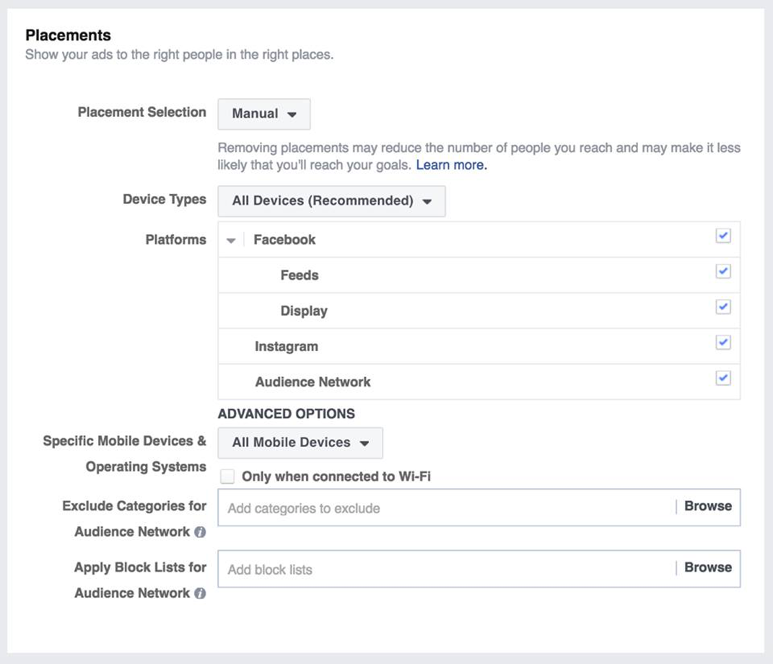 Mobile App Installs
Mobile App Engagements
Clicks to Website
Video Views
Website Conversions
Product Catalog Sales
Note: Your ads on Audience Network use the same creative as your News Feed ads. Also keep in mind that you must have the mobile Feed placement option selected to deliver in Audience Network
Summary
Facebook's audience network allows for advertisers to extend their campaigns beyond Facebook and into other markets such as websites and mobile apps. The targeting of these adverts are extremely personalised, relevant and easy to measure which makes it a no brainer for any company attempting to aggressively expand its reach. The same filtration of user segmentation is available with custom audiences, core audiences and lookalike audiences. For current campaigns it's as simple as a single click to expand advertising reach to the audience network. Here at Viralbamboo we have huge love for the simplicity that Facebook offers us marketers so we can focus on the core creative and data analysis.
Note: For developers there is a simple SDK kit available for all platforms, it is simple to integrate. Head over the get started guidelines @ https://developers.facebook.com/docs/audience-network/getting-started
Bibliography
Anon Case Studies and Success Stories | Facebook Audience Network [Online] Available at:https://www.facebook.com/audiencenetwork/success-stories [Accessed: 11 December 2016].
Anon Spotify [Online] Available at: https://www.facebook.com/business/success/spotify[Accessed: 11 December 2016].